Meezan Islamic home Finance Rates starting from 2.60%* 1 year fixed rate
Enjoy a discount on our 2-year Fixed Rate home loan
(Owner Occupied) 2.60%*
FINANCE PRODUCTS
Meezan Islamic
Home Finance
You in front of that SOLD sign. It's one of life's big moments. To help you get there. we've broken down the home buying process into bite-sized steps.
To live in your dream home with complete peace of mind, Meezan property finance is your perfect solution. With use you pay rent, not interest when you purchase or refinance a property while the Home title is in your name.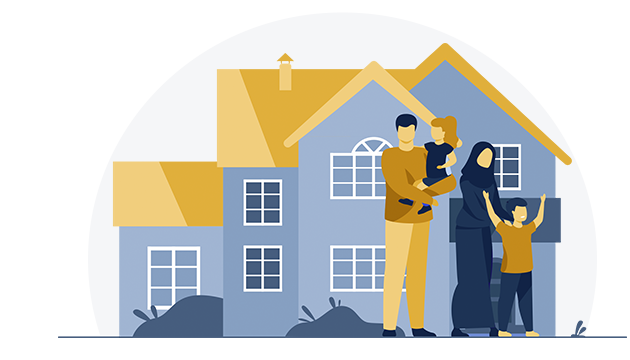 Finance rates from 2.60%
LVR 80%
Online access
Debt consolidation
Fixed rates
Legally compliant
Salary Credit account
Repay weekly, Fortnightly or monthly
Sharia compliant
NO waiting period
Redraw Facility
Equity Cash Out
Additional repayments*
Finance up to $1,500,000
NO ongoing fees
Ready to Apply?
Purchasing a home for your family is certainly very exciting and we make the process easier for you. Obtaining Meezan Islamic finance is easier than ever before.
We take the responsibility of the loan process so you can focus on finding your dream home. Our dedicated and experienced finance manager tailors your Islamic home finance and guides you in this journey. provide necessary advice. support, and solutions.
01
Step 1
Check your Eligibility
Be 18 years of age or over
20% deposit
Australian citizen or permanent resident
Earn a regular income
Call us on 1300 XXX XXX
Request a callback
Book an appointment with us
Get in Touch
Our qualified team are ready to assist you with your questions.
Head Office:
Darling Park, Tower-2 Level-20, 201 Sussex Street, Sydney 2000
Bankstown:
Suite-104, 8 French Avenue, Bankstown, NSW 2200
Parramatta
(Appt only):
Deloitte Building, Level 15, 60 Station Street E, Parramatta 2150